Sinister Summer Reads by Kat Ellis
Summer is for lazing in the sun, sprawled elegantly on your sun lounger (or pool flotation device of choice), and being swept away in a breath-stealing romantic read… right?
HAVE YOU SEEN AUGUST?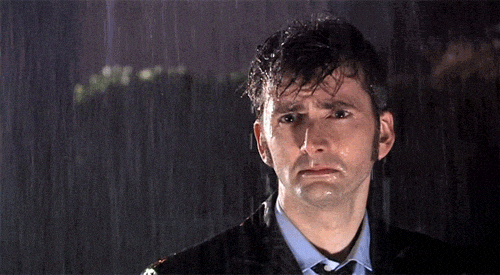 Seriously, I will swoon with the best of them, but torrential rain and plunging temperatures that are frankly just not on send me reaching for something a little darker from the to-be-read pile… something sinister, suspenseful, and splendidly thrilling. (Who am I kidding? I'm always reaching for those kinds of books.)
If, like me, your summer is being spent glaring through a rain-streaked window, I have come up with a list of 10 gripping reads that are sure to distract you from the outrage happening outside.


(Click on the book covers to visit their Goodreads pages)
When I Am Through With You by Stephanie Kuehn
After a school trip in the mountains, Ben Gibson recounts the events leading to the death of his girlfriend, Rose – and why he's not sorry he killed her.
I'm listening to the audiobook of this right now and I tell you it is gripping. The narrator is MacLeod Andrews (one of my all time fave audiobook narrators) so if audio is your thing, I highly recommend this one.
Between the Devil and the Deep Blue Sea by April Tucholke
Violet lives in a crumbling mansion in a sleepy town where strange and disturbing things have started to happen. Can it be a coincidence that River West has just blown into town? River, who is charming, intoxicating… and quite possibly the Devil?
I loved this dark and dreamy gothic suspense when I read it a couple of years ago, and would quite happily move to the town of Echo, even with a coffee-drinking devil living in the summerhouse next door.
What Happened to Cass McBride? by Gail Giles
Cass wakes up in a small, dark space. A box buried underground, with only a narrow air tube keeping Cass alive. How has Cass ended up here? Who buried her? And… did she deserve it?
Gail Giles is amazing at creating suspense and flawed, compelling characters. At around 200 pages, this is one of the most inhalable thrillers I've ever read.



The Bunker Diary by Kevin Brooks
Living rough, Linus is tricked and kidnapped by a man he doesn't know. He wakes up trapped in an underground bunker, scared and alone, with nothing but a diary to keep him from losing it. But he isn't alone for long…
Possibly the darkest book to win the Carnegie Prize, I loved the claustrophobic tension in this book – and what's more summery than that?
Beware the Wild by Natalie C. Parker
Nobody crosses the boundary into the swamp in Sticks, Louisiana. If they do, they don't come back. So when Sterling sees her brother, Phin, heading for the swamp following an argument, she knows it's bad. But nobody else seems too concerned… in fact, nobody seems to remember Phin at all.
This was a skin-crawling, spell-binding southern gothic, and an absolute must if you're looking for a book that will give you chills even as you feel the swampy Louisiana heat breathing down your neck.
Chasing the Stars by Malorie Blackman
Olivia and her twin brother Aidan are on a ship heading back to Earth when they answer a distress call from a group of fugitives heading in the opposite direction. Nathan, the son of the fugitives' leader, is immediately drawn to Olivia, and the spark between them is electric. But what happened to the rest of Olivia and Aidan's crew? And with the ship on course to land the fugitives in enemy hands, how far will Nathan's people go in their desperation to run from their pursuers?
There may be no sunburn in space, but this sci-fi retelling of Othello burns hot at hell – intense, sexy, and compulsively readable. Can't wait for the sequel, which I hear is in the offing.
One of Us is Lying by Karen M. McManus
Five teens are called to detention one afternoon in Bayview High. Only four of them leave alive: the swot, the homecoming queen, the star athlete, and the bad boy. But which one of them killed Simon – Bayview High's resident gossip king?
This fast-paced thriller just came out this summer, and is (quite understandably) riding high on the New York Times bestseller list right now.
Torn by Cat Clarke
Alice has a secret: one that could ruin her life, and the lives of her friends. When she and her classmates go off into the wilderness on a school trip, with a mismatched group thrown together in Alice's cabin, tensions lead to mean girl Tara ending up dead in the woods.
This is like a darker, grittier take on Pretty Little Liars, and I loved it. As with all Cat Clarke's books, the characters are so vivid and real, even when they're doing awful things, and this was a book I couldn't put down (I actually listened to the audio, which was fab, but you know what I mean).
When My Heart Was Wicked by Tricia Stirling
Lacy used to be bad, and used her magic to hurt people. But since she moved to live with her dad and stepmother, she's transformed herself into a better, kinder Lacy. Then her dad dies, and her mother comes to take Lacy back to her own life. In the aftermath of another trauma, will Lacy let the hunger for vengeance take her back to her darker self?
This magical, gothic suspense gets under your skin and works its way right into your veins like some kind of toxic poetry. If you liked The Accident Season and Between the Devil and the Deep Blue Sea, you'll love this one.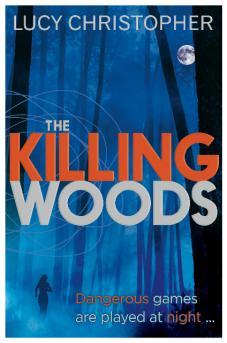 The Killing Woods by Lucy Christopher
One night, Emily's dad stumbles home from the woods carrying the body of a teenage girl. The police arrest him for murder, but Emily's sure he is innocent. Because there are others who play in the woods at night… and their games can be deadly. Can Damon, the dead girl's enigmatic boyfriend, help Emily find answers in the dark?
The mystery Lucy Christopher lays out in the dual narratives of Emily and Damon kept me guessing right up until the end, and I loved the eerie atmosphere of the woods, and the stark portrayal of PTSD in Emily's war veteran father. A total gripper.
That should keep you busy until autumn rolls around!
***
Kat Ellis is a YA author from North Wales, where she grew up immersed in ancient myths about dragons and giants, and spent her childhood getting into trouble while exploring the local cemetery. Her books include Blackfin Sky (YA fantasy thriller), Breaker (YA suspense), and Purge (YA sci-fi thriller).
Blog  |  Website  |  Twitter  |  Instagram  | Facebook  | Goodreads